answers to our most commonly asked concerns
what is a home inspection?
A home inspection is a limited, non-invasive examination of the condition of a home, often in connection with the sale of that home. Home inspections are usually conducted by a home inspector who has the training and certifications to perform such inspections. The inspector prepares and delivers to the client a written report of findings. The client then uses the knowledge gained to make informed decisions about their pending real estate purchase. The home inspector describes the condition of the home at the time of inspection but does not guarantee future condition, efficiency, or life expectancy of systems or components. Please see the menu for what is inspected.|
What are the benefits of a home inspection?
A buyer or seller can benefit of a home inspection by allowing them the opportunity to familiarize themselves with the current condition of the home; electrical panels, water and gas shut-off valves, HVAC filters are all items that are found in a standard home inspection. For more information, see our Services link on the top menu on our website.
Why can't I have someone in my family who is very handy or a contractor, inspect my new home?
This is the biggest mistake many potential new homeowners make when purchasing a home. Although the person you are considering may be very skilled, they are not trained or experienced at professional home inspections. Professional home inspection is a unique skill like no other. Many contractors, and other trades professionals hire a professional home inspector to inspect their homes when they make a purchase.
What is the difference between a home inspector and a property or home appraiser?
A home inspector is sometimes confused with a real estate appraiser. A home inspector determines the condition of a structure, whereas an appraiser determines the value of a property. Although not all states or municipalities in the U.S. regulate home inspectors, there are some professional associations for home inspectors that provide education, training, and networking opportunities. A professional home inspection is an examination of the current condition of a house. It is not an inspection to verify compliance with appropriate codes.
How do I find a home inspector that I feel comfortable hiring?
This is a great question. Axiom Home Inspection believes that making an informed decision based on measurable results is the best way to find a Home Inspection company. We suggest that you use the flowing grid to best choose your next Inspector.
Is there a difference between a home buyer's and a home seller's inspection?
No. We will conduct the same inspection regardless of whether you are a home buyer or a home seller. It is the home inspector's responsibility to report on the home's condition no matter who has requested the inspection.
How is Axiom Home Inspection different from other home inspection companies?
Axiom Home Inspection is the leading home inspection company in Metro Detroit Area. Our mission is to provide you with the best service, the most professional inspector, and a most comprehensive inspection report this industry as to offer. When you hire us you'll get a clear, impartial assessment of a home's current condition quickly and easily. Axiom is certified and fully insured and our goal is to answer any questions you may have, address any concerns and help you build a foundation of knowledge about your home and its systems. Each home inspection encompasses a review over 1,600 different items in a home and report to you with photos.
How can I schedule a home inspection?
For a professional home inspection from Axiom, you can call us at 248-595-7060
When should I call to schedule an inspection?
Generally you should call us once you have determined that you wish to either sell your home or a purchase agreement has been signed.
What is included in a home inspection, what items are inspected?
A thorough home inspection includes a visual inspection of the home from the ground up (basement if it has one). It also includes the inspection of all major functional systems and components of the home. For a detailed list of what is inspected and please see the XXXXXXX menu at the top of the Menu.
How long does a home inspection take?
A home inspection generally takes 2-3 hours but this also depends on the size of the home as well as its age. Older homes generally require more time to accurately assess its current condition. During this time, we can thoroughly inspect the home, provide you with a detailed home inspection report and answer any questions and address any concerns you may have.
Do you get on the roof?
We make every effort to get on every roof but this depends on the particular house, roofing materials and weather conditions. We begin on the ground with a look at the overall condition of the roof. After that we inspect shingle condition up close on a ladder from the roof edge, through windows and, walking on the roof. The decision to walk on the roof is judgment left up to the inspector. We take into account the roof pitch, shingle condition, shingle material, and weather conditions. Clay and slate roofs require special attention as to ensure no damage is done when walking on these materials. The roofs underlayment or sheathing is inspected from the attic. From here, leaks are sometimes visible as is the overall condition of the structure and roof decking. The condition of the roof is determined by all available information.
How much does it cost for a typical home inspection?
The typical cost professional home inspection is based on the size and age of the home. Please call us for a quote based on the information about your home.
Do I need to be present for a home inspection?
We always recommend the buyer attend the home inspection so they can get familiar with the layout and condition of the home and its components as well as be able to ask any questions. A seller should prepare the home as much as possible for a thorough home inspection, such as making sure the HVAC systems, water heater and electrical panel are readily accessible.
Is there a pass/fail for home inspections?
A home inspection is not the same as a code inspection done by a city municipality. Generally those inspections either pass or fail. When Axiom's inspection process is complete, you should have a clear understanding of the home, its components and their current condition. By understanding their conditions you can make practical decisions concerning repairs, replacement and maintenance. As a buyer you should keep in mind that there is no such thing as the 'perfect home'.
Is your home inspection guaranteed?
Occasionally this question gets misconstrued as "do you guarantee this house so that… will last for…amount of time." In other words, "when you are through with the inspection, do you guarantee the water heater will not leak or that the furnace will work for a specific period of time?" The answer to that question is "no." For that type of guarantee, companies offer a whole house warranty, and it can be purchased through them. What we offer our clients is a reassurance that all of our inspections will meet or exceed the requirements of the Professional Standards of Practice of InterNACHI. Our guarantee is that we provide our clients with a professional inspection and report that meets or exceeds the applicable standards in all cases.
What if a home inspection reveals problems?
If we discovers problems, it doesn't necessarily mean you should or should not buy the house, only that you will know in advance what those deferred costs may be. Our clients use this information to make informed decisions on potential future repairs whether it be major or minor.
If the inspector finds items that require repair or replacement, will he tell me the costs of each?
Estimates are only that. Because of sheer number of components in a home it is difficult to provide highly specific cost estimates and often time once construction begins there is often latent issues that will need to be addressed. We always recommend the client should call a licensed and qualified contractors.
Will the inspector tell me which repairs the seller should take care of and which ones I should repair myself?
Our goal is for you to have a complete understanding of your home, including the magnitude of any repair items that may need attention and any safety or health related deficiencies we may discover. The decisions about who should make repairs are best left to you with the advice of their real estate professional or attorney.
Do you offer to make the actual repairs on the report findings?
Absolutely not. Our code of ethics clearly states we are prohibited from making any repairs on items identified in the report. If we record issues in your home inspection report, it is because that is information the client needs to be aware of and for no other reason.
Will the inspector forward the report to other agents and clients involved in the home sale?
When Axiom Home Inspection performs an inspection for you, our business relationship is with you only. If you desire, we will produce or discuss the report with any party of your choice. Without your permission we will not produce a report for or discuss a report with any other party.
Can you send the home inspection report electronically?
Absolutely. Axiom Home Inspection strives to offer 100% electronic communications. The report can be emailed to the addresses you provide your inspector and will include the full report, the summary, pictures of many repair items and detailed information sheets concerning systems in your home. We also can provide a printed copy of the report to you that will be mailed to an address of your choice.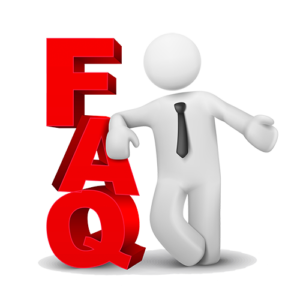 Don't see your question here? We are always happy to answer any questions you may have on your particular situation. It is our goal to help all everyone in this home inspection process. Call us at 248-595-7060